These outstanding Covers and Postage Stamp sheets celebrating British Royal History are produced by Buckingam Covers. They feature Royal Mail stamps postmarked on the issue or anniversary date. Some are available with genuine signatures signed by famous people. Only a limited number are available. They are ideal for collectors, as presents and for mounting in frames.

BATTLE OF DUNBAR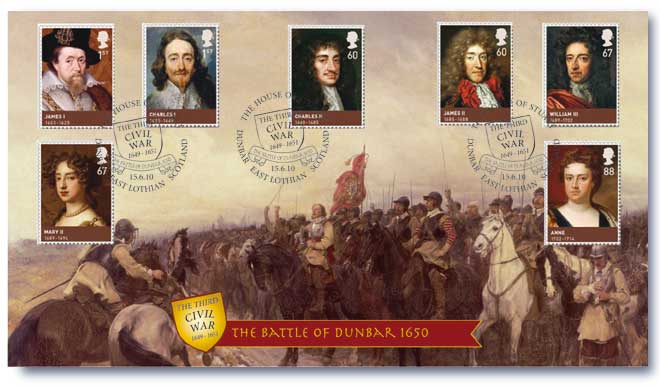 Probably the last major battle of the third English Civil War, which took place on 3rd September 1650. This is where Oliver Cromwell turned defeat into a massive victory and ended any chance that Charles II could win. Our cover features a wonderful early picture of the battle.

Our signature for this cover is popular actor, Dominic West, who played Cromwell in the TV drama 'The Devil's Whore'

Buy this cover from Buckingam Covers.